I mean really, Lauren Sanchez whom I am a fan of and have stated in the past she is one of the most multi-talented women on TV and should have gone into acting in feature films. Getting involved with Jeff Bezos, really??? A guy who is married??? Seriously??? Why???
She has a husband and three children, been in many avenues of the entertainment business, why for God Sakes throw everything away, it doesn't make sense?
I mean she is a Christian as she often wheres the cross under her neck, embellishes it, yet commits adultery with Bezos. Throws everything away and for what? Money? Was Bezos better built than hubby? One must ask why? Now I am not trying to rag on Misses Sanchez as I have always respected her, but considering she has a husband with three kids, how does she look those children in the eye and explain what is going on and why? And Bezos has a woman who loves him, why destroy this? Doesn't make sense to me at all.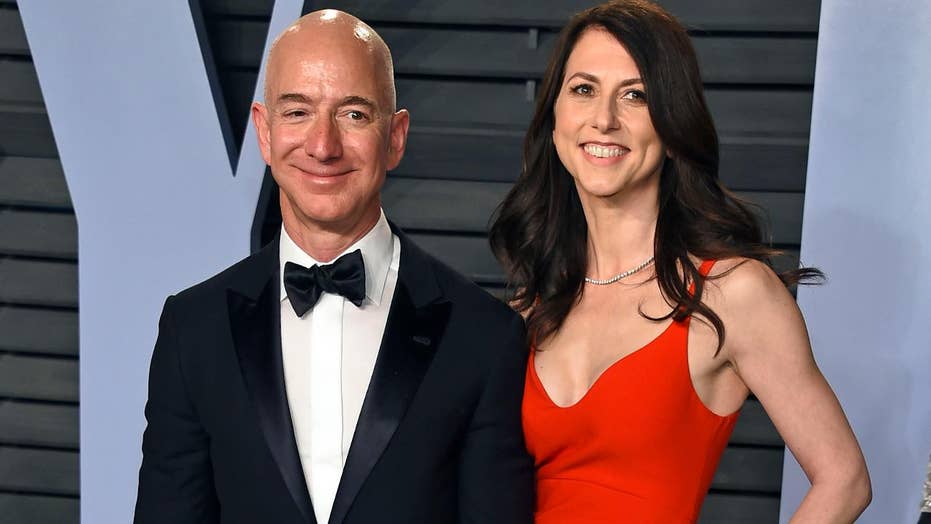 See, here's the deal. If she and Bezos were single and divorced, I can easily see this and would wish them both well, I get it, right. But there are kids involved and spouses on both sides of this and those spouses have feelings. They entrusted both Bezos and Sanchez to honor a commitment of a union between the other they engaged and got married to. Adultery is forbidden in the Bible and I might add other religions too and societies in general around the globe.
And so, I am stunned that Lauren Sanchez took this route, it screws up everything in her life. Her marriage and its betrayal, the kids lives, because as they grow up, they will become fully aware their mommy committed adultery.
These things aside, I hope all parties involved in this are able to work out what has happened and move forward. Yes, there probably will be lawsuits and all kinds of new issues and this is a historic blunder mainly on Sanchez part, nevermind Bezos who is already well hated by many in the country. But Lauren who had an angelic reputation, her life will be forever ruined by this and that is what is sad, because she ruined it in a major way that I believe is irreparable for the rest of her life and that is she went right to the top and committed adultery with a person at the top.
I only hope she finds God within her and finds a way to at least make peace within herself. What a shame indeed.